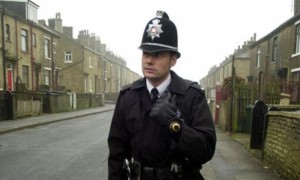 January 16
12:28 a.m. – Call came in about a vehicle being driven recklessly in a parking lot. Constables searched for but did not encounter the vehicle.
7:23 a.m. – Alarm at a business on US 62 was triggered, but constables found the building secure.
January 17
7:40 a.m. – There was an accident on private property.
4:28 p.m. – A vehicle parked in a red zone was causing problems but was gone when the constable arrived.
January 18
11:44 a.m. – Vehicle had been sitting in a parking lot so the merchant called. Constable determined the vehicle checked out okay.
2:20 p.m. – There was another private property accident.
5:43 p.m. – Constable responded to report of a possible theft at a business near downtown but found nothing to report.
9:19 p.m. – There was a vehicle versus deer accident at the eastern edge of town and constables responded.
11:11 p.m. – Individual at a bar downtown was reported to be suspicious, but constable found everything was okay and someone was coming to take the suspicious one home.
January 19
12:46 a.m. – Constable helped a resident locate her water main.
12:02 p.m. – Housekeeper at a tourist lodging discovered damage and theft of property after guests left.
12:33 p.m. – Merchant downtown asked for constable assistance reviewing security video for possible thefts.
2:28 p.m. – There was a landlord-tenant dust-up. Constable intervened and explained the eviction process.
8:44 p.m. – Constables responded to a possible disturbance at a bar.
January 20
3:20 a.m. – Loud music continued at a party in a neighborhood just north of downtown until a constable showed up.
5:50 p.m. – Something set off an alarm at a business on US 62, but constable found everything secure.
6:58 p.m. – Constable took a report of a threatening phone call.
8:06 p.m. – There was a disturbance in a neighborhood in the western part of town, and constables had words with the disturbers.
January 21
1:32 a.m. – Two women downtown stopped a constable to report hearing gunfire from a roof top and possibly seeing a firearm. Constables spoke with four individuals at that location who claimed the gunfire came from somewhere else. However, one of those individuals had an ESPD warrant for failure to appear, so he was arrested.
10:35 p.m. – Concerned observer reported a door at the library was open. Constable found the building locked up and secure.
9:18 p.m. – Staff at a tourist lodging claimed there had been a break-in, but constable determined the incident was probably a former employee going into the rooms.