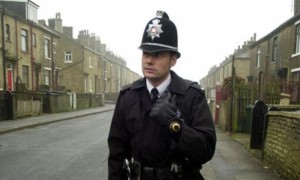 January 8
10:49 p.m. –Constable on patrol checked on a reported electrical line on fire downtown. Nothing was burning, but the caller said a line with security lights on had been on fire earlier. Constable asked ESFD to investigate.
11:24 p.m. – Resident near downtown called about a possible prowler, but no prowler was found.
January 9
3:38 p.m. – Constable responded to a call regarding criminal mischief.
9:56 p.m. – Dispute between neighbors prompted intervention by the constable.
10:02 p.m. – Observers in a neighborhood above downtown thought a parked vehicle with lights on seemed suspicious. Constable responded and the vehicle checked out okay.
January 10
12:24 a.m. – Constable searched for a possibly inebriated driver headed toward downtown but did not encounter the vehicle.
12:11 p.m. – Staff at a campground asked for a constable to check on an abandoned travel trailer.
10:54 p.m. – Central dispatch reported receiving a call in which the person whispered inaudibly and hung up but called back to provide an address and phone number. Upon arrival constables saw a vehicle leaving the address and they followed it westward toward town. The vehicle pulled into a parking lot, and constables identified the person in the vehicle as the supposed victim of the domestic disturbance. She then drove back to her residence where constable discovered the other person had left the scene on foot. The constable searched for but did not encounter the other person.
January 11
5:25 p.m. – Constable and EMS responded to an address near downtown for a suicidal person. EMS transported him to ESH.
6:23 p.m. – Constable was called to an address for the suicidal male who had been transported to ESH.
7:14 p.m. – Someone reported a suspicious individual in the cemetery and constable responded, but not a living soul was there.
January 12
7:54 a.m. – An unattended canine cavorted around a restaurant. Animal Control went there but the animal's owner got there first.
11:07 p.m. – Merchant asked for a constable to file a report on a theft but then called back to say the thieving individual had returned to pay for the merchandise.
11:09 p.m. – Nurse from ESH asked for a constable to file a report on an animal bite.
January 13
4:53 a.m. – Alarm rang out at a business on US 62 but the constable found the building locked up tight.
January 14
2 a.m. – Same building, same alarm, same results.
9:45 a.m. – Motorist downtown was blocking the flow of traffic and a constable went to help.
12:10 p.m. – This time a vehicle in a neighborhood above downtown was blocking traffic and a constable cleared the way.
January 15
1:38 a.m. – That same alarm was triggered again, but this time the responding constable noticed two persons diving into a dumpster at the rear of the building. One of them had an outstanding warrant for failure to appear, so the constable arrested him. As before, the building was secure.