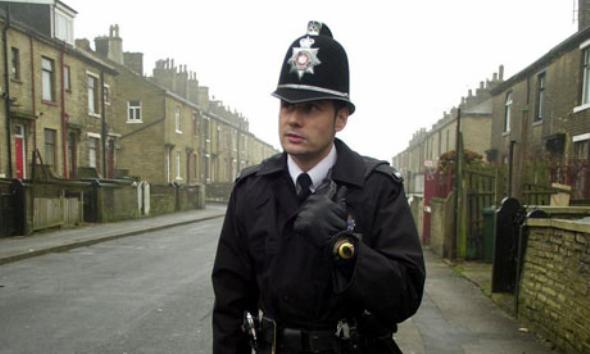 December 25
2:38 a.m. – Alarm was triggered at a motel, but constable found nothing was stirring, not even a mouse.
3:02 a.m. – There was a 911 hang-up call in a neighborhood above downtown, and constable checked it out.
10:24 a.m. – Resident near downtown noticed a door was open at the neighbor's house while they were out of town. Constable discovered the neighbors had accidentally left the door ajar.
1:37 p.m. – There was an accident on US 62 toward the western edge of town.
2:42 p.m. – Farther down the road, an alarm rang out at a business, but constable found the building secure.
December 26
4:05 p.m. – Door was open at a deserted business, but the constable found everything okay.
4:07 p.m. – An unchaperoned, unleashed cow roamed freely on US 62 at the western edge of town. Constable discovered it had wandered out of city limits, so he called in deputies to take over.
December 27
10:57 a.m. – Merchant claimed someone stole the "Closed" sign.
3:15 p.m. – Staff at a business called in an unclaimed vehicle with a flat tire in the parking lot. Constable arrived to find the vehicle's owner changing the tire.
11:34 p.m. – Someone reported a person was sleeping in the laundromat. Person was gone when the constable arrived.
December 28
3:36 p.m. – In a neighborhood in the west part of town, a truck was pulling a trailer full of trash which was falling off all over the place. Constable found the vehicle not far away and told the driver to clean up the mess.
5:01 p.m. – There was a disturbance at an apartment complex. Constable went there to calm things down.
7:53 p.m. – Resident in the western part of town reported being the subject of threats. Constable spoke with the resident.
11:33 p.m. – Resident near downtown reported suspicious circumstances and a constable checked the scene.
11:38 p.m. – Passerby reported an injured deer near US 62, but constable did not find it.
December 29
11:39 a.m. – Parent reported criminal trespass and criminal mischief by the son's ex-girlfriend. Constable took a look at the damage.
December 30
8:52 a.m. – Business owner reported items had been taken and constables responded for a report.
12:20 p.m. – Central dispatch reported a 911 call from a local hotel in which no one said anything. Constable discovered it was a misdial.
3:45 p.m. – Constables responded to an address for a possible assault but the reported victim was not there.
December 31
2:00 a.m. – Traffic stop resulted in the arrest of the driver for DWI, no taillights, refusal to submit and implied consent.
9:51 p.m. – Intoxicated individual without a coat was passed out on a downtown bench. He was arrested for public intoxication and resisting arrest.
10:57 p.m. – Concerned observer called a cab for an inebriated person but she refused the ride. Constable arrested her for public intoxication.
January 1
12:12 a.m. – A customer was refusing to pay his bill until constables had a word with him.
12:41 a.m. – Constables checked in on a reported disturbance at a motel.
2 a.m. – Constables watched for a pickup driven by a possibly intoxicated driver headed to town from the west, but they never encountered it.
6:48 a.m. – Residential burglary alarm on Main Street greeted the morning light, but the constable found the building secure.