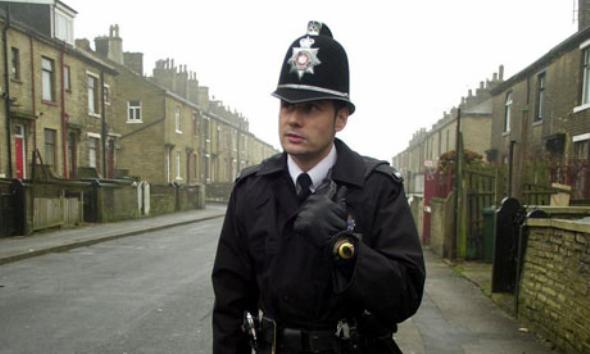 November 21
7:29 a.m. – Witness claimed a large truck caused damage to barriers as it left a parking lot. Constables who responded discovered the truck had not caused any damage.
8:12 a.m. – A patient at ESH brought a dog along, and staff asked for constable assistance. Animal Control removed the animal from the premises.
3:47 p.m. – Possibly intoxicated individual fell into the creek along North Main. EMS got there before the constables and provided assistance. EMS transported the individual to ESH, and constables took two small dogs to the kennel until the patient could be released from ESH.
4:39 p.m. – ESH staff reported the same person was causing a disturbance. Constables provided assistance.
7:58 p.m. – Concerned observer alerted ESPD to an erratic driver. Constables confronted the driver, already parked, about the report.
November 22
3:35 p.m. – Business owner claimed a former employee stole the keys to the business. Constable was able to retrieve the keys.
4 p.m. – Neighbors near downtown were having a dustup. When a constable arrived, one of them had already departed the scene. Constable spoke with the other one.
9:17 p.m. – Constables got word of an erratic driver not far away. They initiated a traffic stop and arrested the driver for driving on a suspended license and possession of a controlled substance.
November 23
3:43 p.m. – Constables went to the location of a 911 hangup call. Everything checked out okay.
November 24
4:46 a.m. – A dog was being noisy just north of downtown.
12:14 p.m. – Caller alerted ESPD to a friend who had posted suicidal thoughts online. Constable discovered the friend was out of state with family for the holidays.
3:38 p.m. – Constable checked in on an argument downtown.
4:29 p.m. – Individual reported a violation of a protection order, and a constable went to the scene.
7:07 p.m. – A couple was causing a disturbance at a downtown restaurant. Constables intervened and called a taxi for them.
10:42 p.m. – Constables responded to a neighborhood above downtown for what sounded like gunshots. They determined the noise had been fireworks.
November 25
4:39 a.m. – Constable responded to the address of a 911 hangup call.
3:07 p.m. – Individual asked to speak with a constable about threatening comments.
3:32 p.m. – Another individual spoke with a constable about harassing phone calls.
4:42 p.m. – Constable notified a resident a lost phone had been found. Owner and phone were reunited.
November 26
1:29 p.m. – Someone stole a license plate.
1:34 p.m. – Shop owner told ESPD two suspicious people were using an outside electrical outlet on her property.