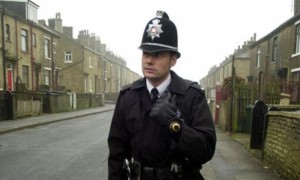 September 25
7:32 a.m. – Individual claimed his wallet was missing.
2:25 p.m. – Animal Control went to check on a dog reportedly locked in a pickup in a parking lot, but the vehicle was already gone.
9:53 p.m. – Constable went to a neighborhood just north of downtown because of a noise complaint about a party, but did not hear any parties.
September 26
1:35 p.m. – Individual was taken into custody on a felony warrant out of CCSO.
1:47 p.m. – Constable filed a report on a vandalized vending machine.
2:03 p.m. – Property owner told ESPD a window was completely torn out of a property near downtown, and someone might be squatting there. Owner requested constable assistance.
September 27
11:51 a.m. – Phone company reported vandalism to lines in a neighborhood east of downtown.
4:43 p.m. – Constable checked on suspicious circumstances involving an animal.
September 28
9:33 a.m. – Resident in a neighborhood above downtown complained about a vehicle apparently abandoned on the street for at least a week. Constable red-tagged the vehicle.
12:38 p.m. – Someone in the commercial area of US 62 reported a male who might have been ill standing near the roadway. Neither EMS nor constables could find the individual.
2:01 p.m. – Central dispatch passed along the complaint from one neighbor that the other neighbor was attempting to alter landscape that ought not be altered. Constable was able to settle the dispute.
3:57 p.m. – Off-duty law enforcement employee witnessed a pickup drive through a red light and pass a school bus full of kids on its way toward Eureka Springs. Constables watched for but did not encounter the pickup.
5:15 p.m. – Constable red-tagged another vehicle parked on a street near downtown.
5:25 p.m. – A disturbance behind a restaurant drew a constable's attention.
8:56 p.m. – Staff at a hotel reported a theft.
September 29
12:16 p.m. – Constable issued a citation for a vehicle parked since the previous day in a loading zone downtown and red-tagged it for towing if not moved within 24 hours.
4:58 p.m. – Individual informed ESPD of a concerning text from a friend. Constable spoke with the friend who said she was irritable but otherwise okay.
5:54 p.m. – Witness reported three teenagers were pouring something into the broken window of a vacant building near downtown. They ran away when the witness approached them. Constables watched for but did not encounter the teenagers.
9:54 p.m. – Constables looked for a possibly intoxicated person near US 62.
September 30
1:25 a.m. – Traffic stop resulted in the arrest of the driver for speeding and DWI.
12:42 p.m. – Resident above downtown claimed the renters next door leave their dogs outside and they bark every time someone goes outside. Constable had a word with all concerned and resolved the issue.
4:47 p.m. – Event at a hotel caused parking issues nearby and roadways were obstructed. Constables were able to clear the roadway.
5:15 p.m. – Central dispatch alerted ESPD to a person sending messages to family members hinting at suicide. Constable went to his address and found him okay. Family members were notified.
10:43 p.m. – Constable responded to report of suspicious activity at the cemetery.
October 1
2:01 a.m. – Constable picked up a person from Madison County on an ESPD warrant.