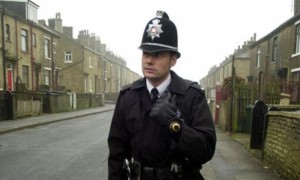 September 18
3:22 p.m. – Parked vehicle blocked someone's driveway. As constable was responding, the owner was having it moved.
3:46 p.m. – Individual was the target of harassing phone calls and asked a constable to tell the other person to stop it.
6:23 p.m. – Constable took a report of a stolen vehicle and put it on ACIC.
8:54 p.m. – Alarm rang out, but the constable found the downtown building secure.
9:34 p.m. – A possibly inebriated person was being a problem in front of a business, but he was gone when the constable arrived.
11:08 p.m. – Central dispatch alerted ESPD to a suspicious vehicle at a location near the east city limits. Constable checked it out.
September 19
7:32 p.m. – Also on the east side of town, a resident reported a bicycle and clothes on his property. He suspected they might have been been left by transient people who have been camping in the area. Constables put on extra patrols in the vicinity.
September 20
8:58 a.m. – Resident in the north part of town reported a transient person was sleeping on her garden bench. She asked him to leave, but she wanted constable backup to reinforce that he was not allowed on her property. Constables kept watch for him.
11:32 a.m. – Resident told ESPD there were unidentified charges on her account, and she suspected something went awry when she used her card to get gas. Constable gathered her information and also checked with the gas station to see if there were other complaints.
12:40 p.m. – Clerk at a business reported a shoplifter.
1:14 p.m. – There was a two-vehicle accident on US 62, and one person was transported to ESH for evaluation.
2:06 p.m. – A couple was reportedly asking for money in front of a business on US 62. Constable informed them on local ordinances, and they moved on.
3:25 p.m. – Shopowner flagged down a passing constable to report a theft.
3:57 p.m. – Constable assisted a tour bus in need.
11:54 p.m. – Staff at a lodge on US 62 reported a passing driver threw beer bottles out his window onto their property.
September 21
7:11 a.m. – Constable on patrol noticed a vacant house had an open window. He checked the building and notified the Realtor.
9:34 a.m. – Caller claimed his wallet must have disappeared at a restaurant the previous evening.
10:40 a.m. – Resident near downtown complained about a vehicle parked in the same place for at least two weeks. Constable determined the vehicle was a rental, and red-tagged it for towing if not moved within 24 hours.
2:33 p.m. – There was a two-vehicle accident on Spring Street. Drivers agreed to exchange information and not file a report.
6:55 p.m. – Restaurant employee claimed her phone had been stolen while at work the night before.
7:23 p.m. – Constable checked the noise level at a downtown establishment and found it within allowable limits.
9:24 p.m. – Alarm call was canceled while the constable was en route.
September 22
9:23 a.m. – Constables provided traffic control during a structure fire near downtown.
11:35 a.m. – Housekeeper at a motel discovered drug paraphernalia in a room. Constables collected the property and placed it into evidence.
12:35 p.m. – Staff at a business reported a shoplifting suspect returned to the store. Constables encountered her at a nearby restaurant and escorted her back to the store to return pilfered items. They also warned her several other businesses had complained about her, and she would be arrested for trespassing if she returned to any of them.
1:30 p.m. – Constable had to intervene in a road rage type of event, but did calm everybody down.
2:12 p.m. – There was a motorcycle accident with minor injuries on US 62.
2:40 p.m. – Noise complaint about a downtown location prompted a decibel reading, and constables found the noise barely within allowable limits.
3:06 p.m. – Passerby reported motorcycles either crashed or fell over blocking the roadway at the top of Planer Hill. All motorcycles were gone when the constable got there.
5:35 p.m. – Businessman on US 62 told ESPD he had encountered a suspicious individual behind his store. He chased the person away but asked for constable assistance. Constables searched for but did not encounter the person.
6:19 p.m. – There was a two-vehicle fender bender in a parking lot.
7:49 p.m. – Constables performed another decibel check at the same location.
7:59 p.m. – Concerned witness claimed a male carrying a large gun case was walking along US 62 on the east side of town. Constables never saw him.
September 23
1:43 a.m. – After constables checked in on a domestic confrontation at a hotel, the couple went to separate rooms for the night.
9:26 a.m. – Onlooker saw a group of motorcycles parked in a loading zone. Constables responded.
12:40 p.m. – There was a two-vehicle accident with no injuries, but one driver was arrested for driving on a suspended license and no insurance.
1:33 p.m. – Hotel staff asked for constable assistance for motorcycle parking issues and verbally abusive guests. Constables responded and resolved the situation.
2:09 p.m. – Individual claimed someone broke into his residence and stole medication.
4:36 p.m. – Passerby saw a puppy locked in a pickup, but it was on a deck with its owner when the constable arrived.
5:05 p.m. – Concerned neighbor told ESPD the person next door was painting without proper equipment. Constable determined the painter was not violating any laws.
5:34 p.m. – Merchant claimed three patrons shoplifted from his shop.
6:29 p.m. – Concerned onlooker told ESPD about a barefoot intoxicated female stumbling in traffic. Constables went to the scene and learned she had already been picked up by a friend.
7:57 p.m. – Constable issued a warning to a reckless driver.
9 p.m. – Constable arrested a pedestrian in a neighborhood for public intoxication and disorderly conduct.
10:35 p.m. – Motel guests hanging out in the parking lot spilled over into the roadway disrupting traffic.
September 24
1:17 a.m. – There was a noise complaint in a neighborhood near downtown.
4:08 a.m. – Constables checked Hwy. 23 North for a male standing beside the road but did not encounter him.
5:17 a.m. – Constable responded to a residence for a possible break-in. He found the building secure.
9:55 a.m. – Business owner reported the boyfriend of an employee stalks her while she is working.
September 25
6:55 a.m. – One set of neighbors thought the other neighbors were being too noisy. Constable spoke with everyone after which peace and quiet prevailed.