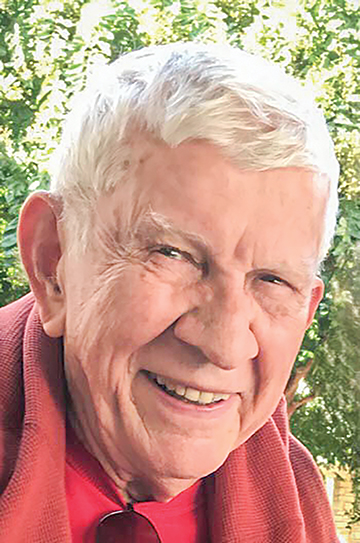 Conrad Nagel Brown, Jr., died on September 18, 2018 in Waynesville, N. Car. at age 84. Born in Bartlesville, Okla., to Lelah and Nagel Brown, Sr., he graduated from Kansas University as an architect, joined the Navy as a SeaBee, and practiced architecture in the U.S., Puerto Rico, and the Virgin Islands.
Significant buildings include ones built for Squibb, UpJohn, Hoffman La-Roche, J&J, and others, the Nanny Cay Resort/Marina in the BVI, as well as the Flat Iron Building in Eureka Springs, Ark.
His lifelong interests included sailing, completing several offshore trips. Captain Brown rescued a 64 ft. antique wood trawler "Black Tie" and ran Old Florida River Tours on the Caloosahatchee in Ft. Myers. He also authored five books, including Chasing Frank Lloyd Wright.
He is survived by five children, 12 grandchildren, one great-grandchild, and his loving wife, Marilyn.
No services are planned at this time.
The care of Conrad has been entrusted to Wells Funeral Homes and an online memorial register is available at "Obituaries" at www.wellsfuneralhome.com