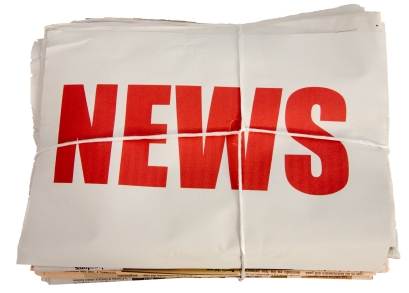 Local and state proponents of helping preserve the climate and environment by adopting more solar energy technology are asking residents to lobby their legislators for Senate Bill (SB) 145, allowing customers to install larger arrays, and also lease solar panel systems.
Dr. Jim Dudley of Eureka Springs went to a recent meeting at the OMNI Center in Fayetteville and was pleased to see a packed house, including a lot of younger people, who support expanded solar.
"The way I understand it, the bill will allow larger solar arrays than currently allowed," Dudley said. He has 24 ground-mounted solar panels at his house that supply about 70 percent of his needs, including powering his hybrid electric car. "It sounds like several big players like Tyson and Walmart are supporting this bill so they can have large solar systems for their new construction both for economic and environmental reasons. Citizens are being urged to contact their state legislators and senators in support of this bill ASAP."
Jerry Landrum, who frequently does solar power demonstrations at the Eureka Springs Farmers' Market, supports the bill. He said it would help the City of Eureka Springs meet its Climate Action goal of 2.5MW of solar energy by 2042.
"By the way, solar energy is profitable and we have great local installers," Landrum said. "I continue to offer consultation and installer training under our local non-profit National Water Center. Call me if I can help you, (479) 244-0377."
Lauren Karpinski, a field organizer at Audubon Arkansas, said there has been a lot of early interest in supporting the bills.
"We have lots of work to do in the next couple months to pressure our lawmakers to expand access to solar," Karpinski said. "With all of your help, we can bring Arkansas up to its full solar potential, work toward ending our reliance on dirty fossil fuels, and protect our one and only planet."
Karpinski said Audubon has been looking for a way to improve the complex energy regulatory system here in Arkansas because moving the state toward a cleaner energy future is good for people, birds, wildlife, and the natural beauty of our state.
Karpinski said Walmart has been very involved in this process and is supportive of SB 145, the reason being that this new bill would allow for third-party ownership and also allow large facilities such as a Walmart warehouse to go completely solar.
"They want to use solar because it makes more sense financially," Karpinski said. "Tyson is also supportive."
Arkansas actually has really outdated solar policies, Karpinski said.
"They haven't been meaningfully updated in eighteen years," she said. "We are one of only a small number of states that doesn't allow third party ownership, allowing homeowners and businesses to have more choices in how they finance their solar by going through solar companies, leasing options and power purchasing agreement, all of which are currently not allowed in Arkansas. We really want to take advantage of our solar potential in the state because Arkansas is ranked 11th in the country in solar potential. So, we have fantastic sun, but due to outdated regulations and financial roadblocks, we aren't able to take advantage of the incredible asset we have in the state. There are a lot of willing solar adopters including county and governments, non-profits, churches, schools, universities and any other customer who would prefer to lease solar rather than own it."
Solar installation is also the fastest growing job market in the U.S. according to U.S. Dept. of Labor. Karpinski said solar energy projects are generating billions in annual income and thousands of jobs.
"However, without more updated options about how people finance solar, we are not able to take advantage of a lot of these benefits that come with an expanded solar market," she said. "It is definitely great for the economy bringing investment to the state as a whole. And we want to make sure people have more individual choice in how they power their homes and businesses."
The bill would raise the cap for the size of a system than can be installed. Right now, a commercial building has a limit of 300 kilowatts and this bill would raise that up to 1,000 kW. Karpinski said that would make it much more practical for a Walmart store or warehouse to be powered by solar.
In addition to contacting legislators, Karpinski said it's important for Gov. Asa Hutchinson to hear from constituents about this before the bill arrives on his desk.
Nancy Plagge, speaking for Carroll Electric Cooperative Corp, said it doesn't appear provisions on leasing or increasing the cap on the size of a system would change anything for customers of Carroll Electric.
"We are unaware either of these issues ever coming up with any of Carroll's net metering members," Plagge said. "You may recall when the Arkansas Public Service Commission took up net metering several months ago, Carroll Electric advocated that any net metering member who had already purchased a system under the old rules be grandfathered into any new, less favorable rules. This position was upheld in the first phase of the proceedings. We are still awaiting the final rules. We don't see this grandfathering concept being compromised in S.B. 145 as drafted, but will certainly advocate for the same principle should the need arise."
Peter Main, spokesman for Southwestern Electric Power Company, said SWEPCO is working with a number of stakeholders to draft common sense legislation that enhances renewable opportunities without placing a burden through cost shifting on customers who do not install renewable generation.
"We also want to be able to offer renewable generation options to our customers who are interested in these projects," Main said.
Another group supporting the legislation is Arkansas Advanced Energy Association.
"Arkansas has the 11th best sunlight in the nation for solar energy, but ranks 43rd among states in solar policy," said Katie Niebaum, executive director, AAEA. "Expanding access to solar in Arkansas will create good paying jobs and homegrown energy. This bill allows more options for customers to access solar, as well as increasing the amount of energy they are allowed to produce."
Solar plays an important role in helping Walmart meet its energy needs, said Steve Chriss, director of energy and strategy analysis for Walmart, Inc. "Expanding access to reliable renewable energy is the right thing to do for our customers, our associates, and the communities we serve in Arkansas."
Sen. Dave Wallace from Mississippi County, who is a sponsor of the bill, said he ran on a platform of reducing government regulations and increasing job opportunities.
"This legislation is a vital step forward," Wallace said. "Solar is one of the fastest areas of job growth in the country and we don't need to fall behind in Arkansas."
To contact legislators representing the Eureka Springs area, Sen. Bob Ballinger can be reached (870) 350-5175 or email bob.ballinger@senate.ar.gov. Rep. Harlan Breaux, District 97, can be reached at (479) 981-3170 or by sending an email to harlan.breaux@arkansashouse.org. Gov. Hutchinson can be reached at (501) 682-2345 or by sending an email from his website, governor.arkansas.gov/online-services/contact-us/.