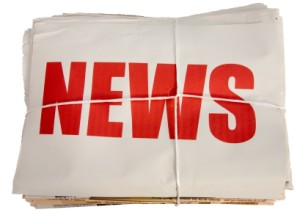 Mayor Butch Berry announced at the Jan. 29 council meeting that the city ended 2017 in the black by $774,560.19, but there were still areas needing improvement.
Finance Director Lonnie Clark said as a result of strict adherence to the spending freeze the city was able to transfer $150,000 into reserves and $100,000 into the depreciation account. He commented this was the first time since he has been finance director the city has put money back into reserves.
He and Berry also decided they can pay off the last $112,000 on the police department building. He noted interest on the balance is five percent and interest on their money in the bank is only about one percent, "so it makes sense to pay it off."
Next for council will be to codify the strategy for paying off the water and sewer bonds. Clark added he is trying to develop a strategy whereby the city could be debt-free by 2025. As debts are paid off, the city can address needs such as a new Public Works building and repairing infrastructure. Berry added there is still the need to repair the dam at Black Bass Lake, although he has heard there might be funds available through state channels.
Final items
Council voted to reseat Susan Harman on the Planning Commission, and there still two seats vacant.

Greg Moon was seated on the Historic District Commission.

Berry said the Cemetery Commission has a vacancy.

City Clerk/Treasurer Ann Armstrong announced the 4th quarter financials were available in her office.

Alderman David Mitchell clarified the intent of his motion to discontinue negotiations with the Community Center Foundation for a meeting space was totally about due diligence in taking care of business, not in any way to disparage the Foundation or the Community Center. He also expressed his displeasure with a particular billboard, which he said disparaged the town and was self-serving to those who put it up.
Next meeting will be Monday, Feb. 12, at 6 p.m.