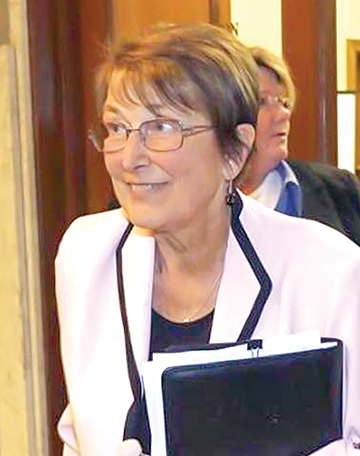 Cheryl K. Maples, 69, of Heber Springs passed away Thursday, August 22, 2019 in Little Rock, Ark. She was born March 2, 1950 in Santa Monica, Calif. to Harvey and Patricia Ware Smith.
Cheryl lived in Pacific Palisades, Calif. until 1962 when she moved to Springdale, eventually moving to Springbrook Farm in Fayetteville. She graduated from Fayetteville High School in 1968, and married the love of her life, Richard, on that same day. She entered college when she was 30 and graduated seven years later from UALR with a law degree. She was the first Truman Scholar to stay in Arkansas for her college education. She was a nationally recognized civil rights advocate known for her work with the poor and disadvantaged. Her family was the most important thing in her life.
She was preceded in death by her parents.
Survivors include her husband, Richard Maples of the home; two sons, Gregory Smith of Fayetteville, Ark., and Darin Monroe of Boise, Idaho; three daughters, Monica Keesee and husband, Randy, of Benton, Ark., Melina Granger of Sherwood, Ark., and Meredith Moore and husband, Steve, of North Little Rock, Ark; one brother, Harvey Smith and wife, Amy, of Fayetteville, Ark.; two sisters, Linda Smith of Fayetteville, Ark., and Cindy Starr and husband, David of Cedaredge, Colo.; 12 grandchildren and two great grandchildren.
Graveside services were August 28 at Bluff Cemetery in Springdale.
A memorial service will be held Saturday, Sept. 7, 2019 at 4 p.m. at New Beginnings Church in North Little Rock, Ark. A candlelight vigil will follow at 8 p.m. at the Arkansas State Capitol Grounds.
Online condolences may be left at www.siscofuneral.com