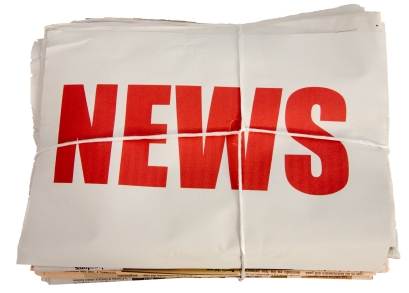 The City Advertising and Promotion Commission had a robust discussion at its June 27 workshop with Chamber of Commerce CEO Paul Miller about a new arrangement for creating and distributing the Visitor Guide, a publication about Eureka Springs mailed to anyone requesting it this year or last. The current agreement, crafted by people long since gone from either entity, stipulated the Chamber would create and publish the Guide and the CAPC would pay for mailing it. That contract ends Dec. 31.
Miller said he wanted a more functional publication that better served Chamber members and CAPC collectors. He said the current one was a bit light, so his draft of a new version amounted to 112 pages.
CAPC Executive Director Mike Maloney said Miller's proposal was for the CAPC to purchase 58 pages of ads in the new Guide, and it would be like other media buys he makes during a year. The plan so far calls for including a grid listing of all CAPC tax collectors, meaning all restaurants and lodging properties in the city limits, plus collectors would also have an opportunity to advertise. Miller added CAPC could use space purchased just like it does in other publications – to promote Eureka Springs as a destination.
Miller also mentioned copies of the Guide go to all Visitor Centers at the various entrances to the state.
Maloney checked with Municipal League attorneys on the proposed plan, and the response stated, "… the commission should be able to use A&P money to purchase advertisements because this meets the most basic definition of spending money to 'advertise' and 'promote' the city."
He commented that he and Miller still need to craft a more solid contractual arrangement with further logistics to be worked out.
Commissioner Terry McClung, looking to save money for both agencies, questioned whether an electronic copy of the Guide would not suffice for those who asked last year. Miller said he wanted to be cost effective and was certainly willing to try whatever worked.
Chamber board member Damon Henke contended Eureka Springs has more repeat visitors than other destinations, so to build interest among folks who already have a connection it makes sense to send them something. Chair Susan Harman said to her it might just another piece of bulk mail sitting on her counter, although she acknowledged it would remind her of somewhere she had been.
She also mentioned the electronic flipbook version of the Guide would be on the Chamber website, so theoretically nothing would have to be mailed. Miller said he could at least alert previous visitors to the flipbook by email and send a printed copy only to those who want one.
Donna Hinson, co-owner of Evening Shade Inn, said she wondered why businesses would want to be a member of the Chamber if all they get is a mention in the Visitor Guide. She was unsure this was money well spent and said it was like throwing money at a bad situation. Miller replied that publications are only a fraction of what the Chamber offers it members, and insisted for this particular project the Chamber has done its homework.
Henke acknowledged that some Chamber members are struggling, but businesses must participate by promoting themselves. The CAPC brands this area as a destination with outdoor attractions, romantic getaways and a historic, picturesque downtown. The Chamber has the Guide and other promotions for its members and some businesses are active online, but he contended there are folks who might not remember where they learned about Eureka Springs, and the city must lure them here regardless.
Harman said the main goal for the CAPC is to advertise the city as a whole and the document Miller is creating is still a draft, but it would include all CAPC tax collectors. She said it is not the responsibility of the CAPC to make any particular business succeed.
She also brought up what to do about events that arise during the year that would not be in the original version, or new businesses that come to town after the Guide is published.
Miller said there could be insert pages added during the year. Not all comments supported that idea, though Henke asked what if Events Coordinator Andy Green were to bring important shows to town that deserved advertising, and Harman asked about presenting interesting new businesses.
Commissioner Carol Wright pointed out there are new activities going on in town that will bring in new folks, some of whom will bring businesses with them, and Miller mentioned a section of the Guide would focus on relocation.
Finance Director Rick Bright suggested the CAPC could easily handle inserts during the year without much extra work for staff.
Harman simply wanted to be able to handle all the costs effectively as they try to get as many people to town as possible so everyone benefits. She also mentioned there are many ways to advertise and people absorb information in different ways, so the CAPC should take advantage of all viable methods. The discussion before them was deciding whether the Visitor Guide was still a viable advertising tool, and it represented only a fraction of what the CAPC spends each year on ads.
Discussion turned to when the CAPC would need to put up money. At this point, the arrangement called for them to put up $25,000 and pay for mailing. Bright said any funds this year would come from reserves. Maloney said this ad buy would amount to less than ten percent of their advertising budget, and it was something the CAPC needed to do. McClung added the cooperation between the CAPC and the Chamber was important, also.
Commissioners agreed if timeliness for spending the money became an issue they would set up a special meeting to vote on the project.
Maloney also announced there were two vacancies on the commission. One was for an owner or manager of a restaurant and the other was the at-large position. Applications are available on capc.biz.
Next regular meeting will be Wednesday, July 11, at 6 p.m.