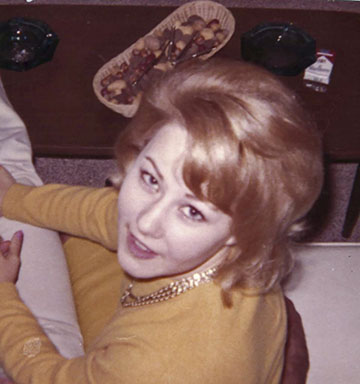 Carolyn Jean Barrett, 74, of Eureka Springs, Ark., passed away Sept. 16, 2020. She entered this life July 3, 1946, in Burlington, Iowa, the daughter of Oscar and Edith (White) Spiegel. Her parents and her husband, Don Barrett, have preceded her in death.
An artist of many talents, Carolyn could be found painting, sketching, drawing, and sculpting. She was an antiques collector who enjoyed gardening, raising turkeys, and babying her goats. Carolyn enjoyed the rustic living in the Ozark hills. She has made many beautiful artworks that will be admired for years to come. She will be greatly missed.
Carolyn is survived by her three sons: Nicholas Golden of Ojai, Calif.; Jarrod Golden of Springfield, Mo.; and Donovan Golden of Eureka Springs, Ark.; three grandchildren; and a sister, Kathy Pheysey of Ridgecrest, Calif.
No formal services are planned at this time. Arrangements and cremation are under the direction of Cremations of the Ozarks. To leave an online condolence, please visit www.cremationsoftheozarks.com.