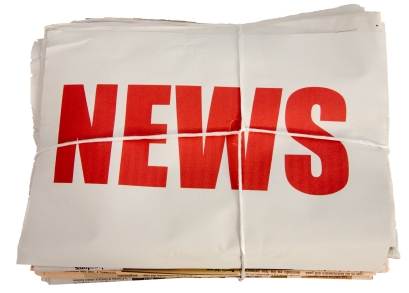 Executive Director Mike Maloney continued with his suggestions for tightening up the marketing support guidelines at the May 9 City Advertising and Promotion Commission. Maloney wants to reduce the number of meetings in which commissioners consider support requests, and suggested they discuss applications only three times each year – February, April and August – and applicants must submit the request at least 120 days before the event. He also wanted to impose a $5000 maximum for any request.
Maloney extended the requirement that advertising be directed at least one hour from Eureka Springs to a two-hour reach. Another emphasis will be all advertising and promotion the CAPC pays for must be approved ahead of publication or posting.
Commissioner Terry McClung wanted to allow an aspiring promoter who just came up with an outstanding new idea to be eligible for consideration, although he agreed that applicants need to be aware of guidelines, and cooperate.
Commissioner David Mitchell asked if commissioners should consider how many times an applicant has already received support, and Chair Susan Harman mentioned that information is listed on the application if commissioners wanted to consider it.
Discussion gravitated toward the two-hour requirement for advertising, and Maloney clarified a certain amount of local promotion is necessary because visitors might learn about local events in local papers once they settle in at their tourist lodging. Also advertising along the I-49 corridor, within an hour away, is critical. The intent remained to get word out to folks far enough away they would stay overnight.
Other fine points were worked over, and in the end Finance Director Rick Bright said he would include their comments into a new draft of the guidelines for review at the May 23 workshop. Bright said once commissioners vote on guidelines he would send letters to everyone who has applied for marketing support funds recently to notify them of the changes. He also mentioned the application and guidelines are posted on the capc.biz site.
This is spookie
Maloney had mentioned at the April 25 workshop the Halloween City committee had requested $8000 for marketing support. Commissioners shied away from the large request, and Bright said they did not have that much left in the budget for marketing support.
However, commissioners liked the Halloween City concept because there are events throughout October at various locations including the popular zombie parade, which draws a crowd, plus there is the goal of branding Eureka Springs as the Halloween destination.
McClung commented Halloween City has the potential to become another May Festival of the Arts event, and Maloney said videos taken during the month could go viral.
Vote was unanimous to award $4000 for promotion of Halloween City.
Next workshop will be Wednesday, May 23, at 4 p.m., at the Inn of the Ozarks, and the next regular meeting will be June 13 at the Auditorium.