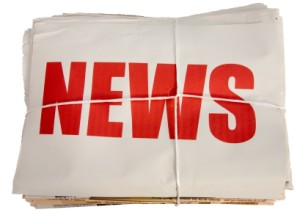 At the Sept. 13 City Advertising and Promotion Commission meeting, Executive Director Mike Maloney said the new Eureka Springs app produced by Modern Tourism Apps is available for Apple devices from the App Store. He said there have been 2000 downloads so far, according to developer Chip Ford.
In May, commissioners voted to approve a $19,500 sponsorship amount for development of the app with another $19,500 coming early in 2018 once the app is compatible for Android devices. In an effort to promote the app, Maloney researched what kind of kiosk the CAPC could purchase, and presented his choice saying the sturdy stand has a huge graphics area and a top portion that swivels.
He intends for there to be an iPad secured in each kiosk so visitors can actually use the app to find the restaurant of their choice or where music is playing, but also to encourage downloads. He suggested likely locations for kiosks could be the transit depots, the Chamber of Commerce, and grounds of the Great Passion Play or Turpentine Creek.
Maloney estimated the total cost for each kiosk complete with graphics and iPad would be about $1000. His question for commissioners was how much they want to spend.
Finance Director Rick Bright said there was $3000 available from a budget line they did not spend, and they could redirect funds from the media budget or use reserves if necessary.
Commissioner Terry McClung suggested another location would be the Northwest Arkansas Regional Airport where the CAPC already places promotional materials, and Maloney said he could negotiate a deal to put one there. McClung added if the kiosks prove to be successful, he could see eventually having a dozen or so strategically placed not only around town but at such locations as the University of Arkansas campus. He suggested having one available as a floater to place at particular events such as in the Auditorium lobby during a concert.
Maloney pointed out they would have to update the graphics regularly, so there would be increased maintenance as more kiosks are added. Also, they must have Wi-Fi access for the plan to work.
Commissioner David Mitchell suggested they get five to start with, but commissioner Bobbie Foster noted they have funds for three so they should start there.
McClung compromised and moved they purchase four, and vote to approve his motion was 5-1, Foster voting No.