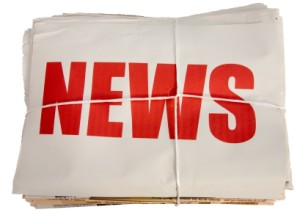 CAPC Director Mike Maloney commented at last Wednesday's meeting that March and April are always busy months because of trade shows, spring break tourists and the lead-up to the May Festival of the Arts. He said there was an increase in millennials in town during the past month or so, and credited some of the increase to social media ads focused on that demographic without sacrificing the appeal to the older audience. Regardless of age group, more females view social media than males.
He said he has expanded his outreach on social media by placing Facebook ads in Omaha, Houston and Chicago in February, and research indicated that more than three-fourths of those who saw Eureka Springs there were first-time viewers. Maloney said 11,983 viewers in Omaha saw the Eureka Springs video, and in April he is targeting Cincinnati, Atlanta and Nashville.
He noted there was a strong Eureka Springs presence at the recent Governor's Conference on Tourism, an opportunity to let legislators and other stakeholders hear about Eureka Springs. During the event, it was announced that Turpentine Creek Wildlife Refuge received the Bootstrap Award for excellence in volunteerism.
Maloney met with Kimberlee Guin, who presented Outback in the Ozarks to the commission earlier in the year, to discuss her October event. She will be asking the commission for $3500 in marketing support funds. Maloney said he was impressed with her video, and she said scenes of Eureka Springs would be embedded all over their completed video which commissioners will get to see soon.
Promoters of the Antique Auto Show scheduled for Sept. 8-9 are progressing for the event that will take place on the grounds of the Great Passion Play.
Maloney also announced that to accommodate local merchants and their gallery stroll on the second Saturday, he moved music to the third Saturday and now advertises it as the Basin Park Music Series. The only returning artist this year will be the Cate Brothers in August.
As for the May Festival of the Arts, Maloney said there's "lots of media exposure," meaning cable television ads in the usual locations in six states, plus geofencing in spots such as XNA to catch arrivals, and two hot spots in Tulsa. Ads are in a plethora of print media as well as on Youtube and two electronic billboards.
Events coordinator Andy Green has been connecting with talent agencies across the country to acquaint them with Eureka Springs and the Auditorium, and will announce results at the April 26 workshop. Maloney said, "Andy is getting contacts we've never had," and Maloney expects there will be a concert featuring a nationally-recognized emerging country artist at the Auditorium this year.
Maloney announced he, Green and consultant Sandy Martin are working on Vision 2022, a work plan to keep the commission on track for meeting its goals. They will identify strategies for covering primary and niche markets and bringing in sponsors for long-term support of the music festivals in town. He said the plan would involve participation by all commissioners and CAPC staff. He will present a full report in June.
Regarding the Eureka Springs presence on social media, Maloney said the recent United State Army Band concert at the Auditorium brought $20,000 in public relations value for Eureka Springs, but the total public relations value of stories about Eureka Springs in March alone was approximately $156,000. During March, 350,000 people saw Eureka Springs ads, and 89,000,000 people globally read about Eureka Springs online, according to Cision, an Internet tracking company.
Next workshop will be Wednesday, April 26, at 4 p.m., at the CAPC office. Next regular meeting will be Wednesday, May 10, at 6 p.m.