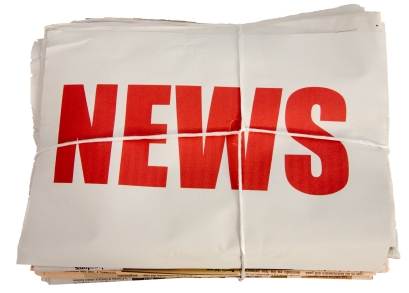 City Advertising and Promotion commissioner Susan Harman began 2017 noticing the "egg" of major cities within a six-hour drive is the usual target of CAPC advertising, suggested that Executive Director Mike Maloney expand that to an eleven-hour drive to include Austin, Houston, New Orleans, Atlanta, Cincinnati, Minneapolis, Chicago, Des Moines and Denver. Maloney said he would talk to digital partners about it.
Maloney announced the recently-released edition of Bike Magazine, the go-to periodical for cycling enthusiasts, had Eureka Springs "deeply embedded in it."
Commissioners nominated Bobbie Foster to fill the vacant seat, and voted commissioner Ken Ketelsen to another term as Chair.
At the first workshop of the year, commissioners allocated $40,000 toward paying the Auditorium utility bill for one year as a goodwill gesture to help the city stabilize its budget.
In February, Maloney announced publicist Gina Rambo had given the eurekasprings.org website a fresh new look. He met with Chamber of Commerce staff to set the maximum CAPC would pay for postage for the Visitor Guide at the budgeted amount of $40,000, and they began negotiations on the next contract. Current contract goes through 2018.
Director Jacqueline Wolven of the Downtown Network informed commissioners her organization had changed its name to Main Street Eureka Springs.
At the Feb. 22 workshop, Maloney announced he had hired Andy Green to be Events Coordinator.
In March, commissioners denied a $10,000 funding request from the Blues Weekend, but got behind the rejuvenated Antique Car Show, and authorized Maloney to negotiate a sponsorship agreement with promoters of Outback in the Ozarks.
Green discussed what he understood commissioners wanted and the budget he had to accomplish it. He said he would set up his 2018 schedule as soon as he could to give Maloney time to promote it properly, and he would also look for a sponsor.
In April Maloney said he was targeting Cincinnati, Atlanta and Nashville in his expanded marketing outreach. He noted that during March, 350,000 people saw Eureka Springs ads, and 89,000,000 people globally somehow heard about Eureka Springs online.
At the April workshop, Chip Ford of Modern Tourism Apps gave a tour of his Eureka Springs app with a home screen showing dozens of pins representing a particular location. Tapping a pin would bring up more information about that location. Commissioners were unsure Ford would be able to keep the information current, and of particular concern was having an up-to-date calendar. Maloney said Ford's project would show much more than was ever intended for a CAPC app, but commissioners agreed to a sponsorship agreement for $19,500.
Former alderman and commissioner James DeVito again appealed to the commission to put a downtown parking garage on their agenda. "We've been talking about it for forty-five years," he said.
In May, commissioners heard the appeal for $10,000 in marketing support for the Fat Tire Festival, and agreed to provide $7500 in marketing support as well as advertising on social media.
Commissioners voted to split the cost of a Fourth of July fireworks show at Lake Leatherwood City Park with Parks, at $4000 each.
DeVito again made his pitch for CAPC to take up the initiative to build a parking garage downtown. Downtown merchant Dina Landis and restaurateur Teresa DeVito urged the CAPC to take the idea seriously.
Commissioners nominated Carol Wright to fill a vacant seat and re-nominated Harman to her seat. Ketelsen said he would step down as chair due to other commitments.
At the June meeting, Maloney announced Ford had doubled the cost of sponsoring the app to $40,000. The extra amount would go toward making the app available for Android users, as it originally was for Apple devices only. Commissioners were divided over spending the extra amount, but Harman said the cost was cheaper than hiring a staff person to do it. The arrangement was the CAPC would put up $19,500 at first and another $19,500 in early 2018 when the app was demonstrated to be ready for Android users.
At the June workshop, Maloney pointed out that Green needed a 2018 lineup of entertainment but did'nt have a budget. Green requested $165,000 to be allocated in 2018, and commissioners rallied around giving Green a chance to show what he could do.
Ketelsen relinquished his seat on the commission, and Harman was voted in as Chair.
At the July meeting, Maloney said City Finance Director Lonnie Clark told him the city would ultimately be on the hook for a bond to build a parking garage and chances were slim city council would approve the move.
Maloney also mentioned the release of the Eureka Springs app was delayed until late August.
At the July workshop, Green announced he was working a deal with Transit Director Ken Smith to shuttle folks from town to the Farm during Jon Walker's Hillberry Festival in October.
At the August meeting commissioners denied both a request of $8900 from Main Street Eureka Springs for gathering information for the 21 and Fun entertainment flyer, and the request from the Chamber for $17,000 for three consecutive years so all lodging owners would have access to the Jackrabbit booking system. Maloney later learned from the Municipal League it would have been an illegal mixing of public and private financing if commissioners had OK'd the Jackrabbit project.
They did approve $4000 for promoting a month of Halloween events in October. Illusionist Sean-Paul originally asked for $8000, but Maloney whittled that to half.
Finance Director Rick Bright announced collections were two percent less than the same period in 2016, which was a good year.
Maloney announced Lucinda Williams would be the headliner for the Folk Festival and Veronica Swift would perform during Jazz Eureka.
The CAPC, in conjunction with Arkansas Parks & Tourism, put on three workshops for merchants and locals called First Impressions about how to respond to visitors so they want to return.
At the September meeting, Maloney announced the Eureka Springs app had launched and was available from the Apple App Store. He introduced the idea of presenting the app on an iPad securely ensconced in sturdy kiosks around town for visitors, and commissioners agreed to buy four kiosks.
Bright announced collections were still a bit below budget though he had negotiated with Airbnb to receive taxes from their lodgings in town and those collections should begin to roll in during November.
Maloney unveiled his 2018 marketing strategy with a shift toward less cable television advertising supplanted by more network advertising. He still planned to continue selected magazines.
In October commissioners approved $3500 in marketing support for the Great Ozark Beard Off. Maloney said he was adding Memphis, Omaha and Plano, Texas, as digital targets for ads, and he was pleased to note the increased number of clickthroughs for ads in Atlanta, Denver and St. Louis. Bright announced collections through the end of August had creeped above collections for the same period in 2016.
Budget season in October brought discussion of festivals and Green's allotment for 2018. Green said he wanted to move the Bluegrass Festival back to August and shove the Folk Festival back one week to the second week in November. Commissioner Dustin Duling asked for more support for the Food and Wine Weekend, which would fall on the week following the Folk Festival.
As budget deliberations shifted into final details at the November meeting, Maloney made the case for how far the commission had come in the past five years. He pointed to the $187,000 in the entertainment line item as an example.
Green said 774 tickets were sold for the Lucinda Williams performance at the Auditorium, and the show grossed $28,530. Another $3214 came from concessions and $260 from merchandise sales. Also a valuable connection was made with the Eureka Springs and North Arkansas Railway in which 188 passengers enjoyed a ride on the train as part of the weekend.
Commissioners approved the request from the Krewe of Krazo for $12,500 for promoting Mardi Gras events. Maloney said the four kiosks had arrived and would deployed as soon as staff figured out how to assemble them.
Maloney announced at the November workshop Asleep at the Wheel would be performing at the Auditorium Friday, Feb. 16.
At the final meeting of the year, commissioners added $10,000 to the 2018 Christmas budget and another $10,000 for Green to add entertainment during the May Festival of the Arts. With those adjustments agreed upon, commissioners approved the 2018 budget of $1,504,800.
Commissioners voted to hire local photographer and videographer Edward Robison to produce six 30-second videos for 2018. They also commented favorably about the Night Market event in which Spring Street was barricaded off and vendors setup tents in the street, and they looked forward to promoting similar events in the future. Bright estimated collections for the year would be right at their projection of $1,450,000.