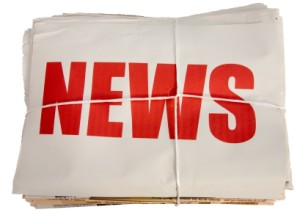 Three requests for marketing support funds came before the City Advertising and Promotion Commission at its March 8 meeting, and they will all receive support as part of the city-wide digital promotion campaign, although each received a different answer regarding financial support.
Executive Director Mike Maloney introduced the request for $10,000 from the Eureka Springs Blues Weekend, June 15-18. Promoter Charles Ragsdell expects 2500 people to attend the nonprofit event over its four days, and proceeds go to Turpentine Creek Wildlife Refuge. Maloney said the event is scheduled for Turpentine Creek although there will be acts performing concurrently in town that are not under the aegis of the Blues Weekend. Maloney said encouraged Ragsdell "to seriously consider including a show at the Auditorium."
Commissioner David Mitchell pointed out the requested funds would be spent on advertising which is what the CAPC would also do, plus there are no events are scheduled in downtown. Commissioner Bobbie Foster said having the event at Turpentine Creek last year hurt city business, and she did not hear anything favorable about it from customers.
Commissioner Terry McClung commented the CAPC would still advertise the event in promotion of the city even if the funding were to be denied.
Maloney stated the CAPC should consider supporting blues acts during the year because blues is integral to the musical landscape, and plenty of good acts are either based in the area or travel through. He said CAPC spent very little promoting the event since it is promoted privately.
McClung said he would feel better about funding the event if Ragsdell were inclined to stage a show in town. Commissioner Susan Harman agreed.
Mitchell moved to provide the requested amount, but there was no second, so the funding request was denied.
Fancy old cars
Chamber of Commerce President Tammy Thurow represented the request for $5000 in marketing support funds for a rebranded Antique Auto Festival Sept. 8-9. She said the event had hit a snag recently, so it has been restructured and will occur on the grounds of the Great Passion Play. This move will allow more space for vendors, is flatter than the Pine Mountain Village location, and a portion of the proceeds will go to the ECHO Clinic.
Thurow also brought in antique car enthusiasts Morris Dillow and Eric Studer to help coordinate the event. She said folks are already signing up to attend and they expect at least 400 cars whereas last year 130 participated.
Dillow said the Galaxy 500 Car Club considers this its national event and committed to bringing 200 cars to town. He mentioned a local artist is creating handmade trophies for the seven prizewinners, and these trophies are especially appealing to participants. He added the judging has been revamped to insure impartiality.
McClung said the antique car event was once a much bigger event in town, and many prized automobiles would park downtown for passersby to see. He said he liked the new energy, and was willing to give it a try.
Dillow said a car club from Little Rock intends to bring 120 cars and a club in Missouri will bring 60, and there will be a downtown parade after judging concludes.
Maloney said the CAPC would not take on this event as an advertising campaign, but it would be included in social media and print advertising.
Vote to approve the funding request was unanimous.
Outback in the Ozarks
Kimberly Guin told commissioners Outback in the Ozarks is adding an additional event this year which will take place entirely in Lake Leatherwood City Park May 5-6. She said at least 200 and as many as 400 participants will participate with runners from England, New Zealand, and all across the United States already registered. There will be three-, five- and seven-mile relay races with various difficulties involved.
Guin said some of the proceeds would go toward volunteer fire departments and mental health issues.
Guin and her husband, Todd, also stage another team relay race Oct. 27-28 which begins at LLCP, travels through five state parks and after 205 miles culminates in Fayetteville. They requested $5000 in marketing support for each event. In return, the CAPC will be the main advertiser, and promotions all across the country will flash the CAPC logo.
Mitchell stated he wanted to focus on the first event that occurs entirely in Eureka Springs, and commissioners can see what they get for their investment.
Maloney said the events would bring a desirable demographic to town, but McClung commented it seemed the Guins were just trying to sell the CAPC an ad. Chair Ken Ketelsen observed the request seemed more like an opportunity for a sponsorship than marketing support. Vote was unanimous to authorize Maloney to work out a sponsorship agreement with the Guins.