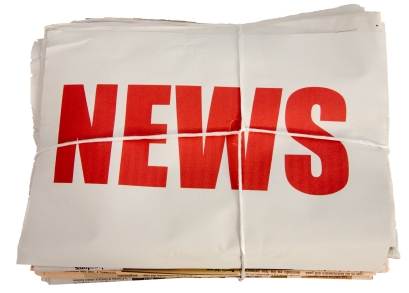 The City Advertising and Promotion Commission continued its line-by-line budget preparation for 2018 at the Nov. 8 meeting, and Executive Director Mike Maloney provided category breakouts so commissioners could see details. Maloney included reductions he had made to fit within a flat budget of $1.45 million – no increase over the 2017 budget – so funds would be available for promoting new events and upgrading festivals.
Maloney pointed out that he shrank the television budget from $300,000 to $220,000 and the print budget from $100,000 to $85,000, and it could go lower. He is still negotiating with the Branson Airport on the cost of advertising there. Spending on digital billboards in Rogers will remain the same, and the cost for a billboard in Tulsa, which has proved very effective, will go from $21,000 to $14,000 while still providing great exposure.
Commissioner Bobbie Foster said she noticed Maloney had included $11,000 in the budget for more Wayfinding signs. Maloney responded that original signage was paid for by the Walton Family Foundation, and the program they agreed to six years ago was for vehicular and pedestrian signs, plus two kiosks. However, technology has changed significantly since 2011, and the CAPC is adding four kiosks, which will enable him to offset overall cost of the program. When the CAPC has eight kiosks in place the cost will be reduced even more.
Commissioner Dustin Duling mentioned it would be useful to have QR codes on the signs so pedestrians could get further information or even augmented reality links. Maloney indicated they could be added to backs of the signs.
Chair Susan Harman focused on the arithmetic in front of her based on the proposed budget, and came up with a $5000 difference between Maloney's spreadsheet and her calculations.
Maloney then offered some historical context. He said he has been working with a $700,000 budget for media buys since 2016, and in 2016 the CAPC overachieved by almost $100,000.
This year did not produce the increase expected, yet the CAPC has $550,000 in the bank with $175,000 designated for an ice storm or other weather emergency. "We've never touched one cent of that money," he commented, and pointed out a tax collector in town might wonder what the CAPC intends to do with it.
Commissioner David Mitchell remarked having a reserve of a half million dollars not budgeted would suggest the CAPC is being financially prudent.
Maloney said that the commission has carefully stowed away that significant amount and he continually adds to it. He said it would behoove commissioners to ponder what to do with the funds, yet in this discussion they are struggling over $5000 in a $1.45 million budget.
Harman replied she was not struggling, just trying to make sure commissioners had correct numbers. She asked commissioners if they wanted to leave the target for collections the same as 2017. "What number are we starting from?" she asked.
To continue making his point, Maloney pointed out the line item for entertainment was $187,000. "We've never had that kind of budget that I'm aware of." He called it a "tremendous vehicle to adjust up or down" which included six or seven new Auditorium shows, the Music in the Park series, all other special events plus additional programming for the blues and bluegrass weekends… "and it's a flat budget!"
Harman still wanted commissioners to agree on the bottom line number they would work from in 2018, and Mitchell insisted regardless of that number they should not shortchange Events Coordinator Andy Green because 2018 would be the opportunity to implement his plan.
Maloney, not done yet, said he had wanted to increase digital ad spending but did not in order to meet the target. He did not want to decrease TV ads so dramatically, but did to stay within the budget. "In 2012, the CAPC could not do any of this. We were in the hole. From 2013 till now, we've grown 35 percent and put money in the bank every month. Our collectors need and deserve the best we can provide."
"So are you saying we're not giving collectors the best?" Mitchell asked.
"This [budget] is giving them the damn best," Maloney asserted. He said he and Finance Director Rick Bright had worked hard for the past month shaving dollars, wrangling with media, and cutting out tons of magazines to hit the target.
"That's good business," Mitchell observed, calling their efforts efficient, effective, excellent and commendable.
Foster said she did not want to quibble with the end result although she intended to ask for explanations of particulars at the upcoming workshop. She simply wanted to understand better, and Maloney said he appreciated her interest. He said he and Bright will continue to fine-tune the budget, but insisted it would contain all the components they need to advertise Eureka Springs effectively and add new promotions.
Other details came to light for 2018, such as new affinity-oriented videos, an upgrade in Christmas decorations, funding for a fireworks show on July 4 and continuing to build a relationship with Jon Walker at the Farm. More budget talk will occur at the next workshop, which was moved up a week to Nov. 15.
Lucinda liked us as much as we liked her
Events Coordinator Andy Green told commissioners that the Lucinda Williams performance during the Folk Festival drew a receptive crowd who went home happy. He said seldom in his experience as a promoter have the performers and audience all been especially pleased with an event, but this was one.
Seven hundred and seventy four tickets were sold for a gross of $28,530. Another $3214 came from concessions, and $260 from merchandise sales.
The Transit Department provided free shuttle rides for 160 riders, and 188 passengers enjoyed excursions on the Eureka Springs and North Arkansas Railway. The train rides were an experiment, and Green said those involved were pleased. Commissioner Bobbie Foster suggested trying to partner with the train again for a family-oriented Christmas event.
Green replied that ES&NA, which he called "a diamond in our backyard," usually shuts down after October, but the Folk Festival promotion attracted many first-time riders and produced a good weekend for the owners, so another promotion could happen.
Marketing support
Bright said the Krewe of Krazo requested $12,500 for Mardi Gras promotion, and Maloney said he had not graded the proposal yet but it should be discussed at the next workshop. Duling, however, noted every year the event brings folks to town and has a strong track record. He moved to approve the request right away. Foster added the event has proved to be a good attraction for January and she seconded Duling's motion. After a very brief discussion, commissioners unanimously approved the request.
Other items
Bright reported the year-to-date collections through September are 1.3 percent above the same period in 2016.

Maloney said four kiosks have arrived, and three will go to the Transit depots and one will be installed at the Chamber of Commerce.

Maloney also reported 62,000 inserts will be placed in area newspapers during the days before and after Thanksgiving. The inserts will include a comprehensive listing of every Christmas activity going on in the area and include a two-hour free parking pass.
Next workshop will be Wednesday, Nov. 15, at 4 p.m., at the CAPC office, and the next regular meeting will be Wednesday, Dec. 13, at 6 p.m., in the Auditorium lobby.