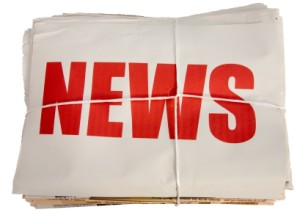 Executive Director Mike Maloney offered his view for "how to propel Eureka Springs into the universe" as he unveiled next year's budget at the Sept. 27 City Advertising and Promotion Commission workshop.
He said he applies a strategy similar to what the State of Arkansas does for purchasing ads in various media. Although the state spends $18 million on advertising and Eureka Springs spends four percent of that, $715,000, both spend about 45 percent of their total ad budgets on television and 32 percent on digital. Magazines are useful for niche marketing, so they are holding on at 13 percent, whereas newspapers command only 1.9 percent of ad purchases. In the past, print ads comprised half the budget, and now newspapers are used mostly for event-specific ads.
"Television affords us the opportunity to visually tantalize the viewer with the abundance of Eureka Springs beauty," Maloney said while putting 42 percent, or $300,000, in the television line item.
Magazines will be used to target niche markets more than for a broad-brush outreach. Maloney said participating with the state in co-op ad opportunities has been very useful because "we can be part of the larger overall Arkansas marketing and still retain our unique identity." Magazines that Maloney intends to advertise in Bike Magazine, D Magazine, Garden & Gun, Midwest Living, Oklahoma Magazine and Southern Living.
He also planned to put ads in these guides: Arkansas Travel Guide, Arkansas Motorcycle Guide, NATA Visitor Guide, Walton Arts Center program guide, and the Branson Tourist Guide.
"Digital has changed everything," Maloney remarked. He works with Flypaper, a digital marketing company in Fayetteville, to blast the Eureka Spring message through all social media channels. He said he is specific with what he asks of Flypaper. For example, the CAPC gets 150,000 impressions per month on events, festivals, entertainment and attractions, and 180,000 per month on mobile devices such as iPhone, iPad and Android.
Maloney also varies where he geofences depending on the season and where people will be gathering. He said geofencing XNA is effective because passengers deboard, look at their phones and see a Eureka Springs ad.
New this year is the strategy they call "Gameball Facebook" in which three new cities each month across the country are targeted with Facebook ads about Eureka Springs. He said it usually costs only $140 per month to reach 75,000-100,000 people, and he's been pleased with the percentage of click-throughs.
Maloney suggested they increase the digital budget from $100,000 to $125,000.
When asked how he evaluates the performance of Flypaper, he said Flypaper sends a four-page report monthly with a clear analysis of recent activities with each marketing campaign broken out. They have also refined where a click-through lands and expanded possible landing pages which is very useful when targeting niche markets such as biking, weddings, entertainment or culinary.
Special deals
Harman suggested they conjure ways to spice up slow times in January and February. She wanted to develop a month of special deals targeted toward the short-drive audience. She envisioned lodging and meal packages with other add-ons pulling in people in the I-49 corridor, Joplin, or Little Rock.
Former commissioner Damon Henke insisted there needed to be better cooperation between the CAPC and restaurants during Mardi Gras and Valentine's Day.
Harman said she was looking for something positive during the off-season. She said the goal is to promote the town for a reason, because without a reason fewer will visit. She said the CAPC markets the town, but wanted the businesses to benefit from the effort.
Other items
Commissioner Carol Wright mentioned there is a movie that might be aired during the Nov. 3-5 Diversity Weekend about Marsha P. Johnson, a transwoman important to the LBGT community in New York. Wright wondered if an annual weekend devoted to this niche audience would bring folks to town. She also recommended having Diversity Weekend on a weekend when there are no conflicts.

Harman said they are pursuing the Live after Five program in which they list on the CAPC website which businesses are open later than 5 p.m.

Finance Director Rick Bright said he signed a contract with Airbnb, and collections should begin November
Next meeting will be Wednesday, Oct. 11, at 6 p.m., in the Auditorium lobby.