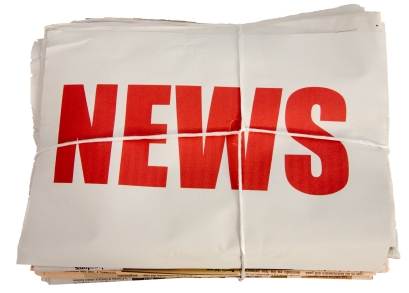 Berryville Mayor Tim McKinney's State of the City address last week painted a glowing picture of the past, present, and future of the city, and a sobering assessment of the "contentious era" in politics.
McKinney expressed his hope that the people of Berryville will continue to avoid partisanship, and contrasted that spirit of teamwork with the U.S. Congress, "the most unpopular government institution in the nation," which has degenerated into a "bipartisan free-for-all."
The more traditional parts of McKinney's address recapped some of the major accomplishments of the past year, while looking ahead to a year which he predicts as "one of the busiest years in my time as mayor."
The city will begin extending water service into some rural areas, aided by $8,000,000 in grants. More than 400 new customers have already signed up for service, and the process of securing easements has gone much more smoothly than expected.
"The parks and recreation system within our city has always been something that I feel is important for the quality of life in Berryville," he said. The mayor said the parks provide plenty of opportunities for individual enjoyment, and play an important role in building community. After adding a playground at the Community Center last year, the city will build a new youth soccer complex this year. McKinney described a "family-friendly facility" with a walking path and restrooms. 
The city took a major step toward the future with the acquisition of 160 acres for a new industrial park, part of a long-term economic development plan. McKinney also referred to the economic benefits of a career-training center, which will open this fall in the former National Guard Armory. "This is a perfect example of what good government should be," he said. The city made the armory available for the training center, a cooperative effort among the Berryville, Eureka Springs, and Green Forest school districts. Tyson Foods donated $1.3 million toward the project.
McKinney spoke highly of Police Chief Robert Bartos and Fire Chief Shannon Chester. He said the Street Department would focus on the extension of Freeman Avenue, which will loop behind Walmart to provide better access to the area around the current elementary school. That area will include the city's new youth soccer complex, as well as the school's athletic facilities.
The address was originally planned for Feb. 6, but that meeting was cancelled because of weather. The address was delivered at the Feb. 20 council meeting.