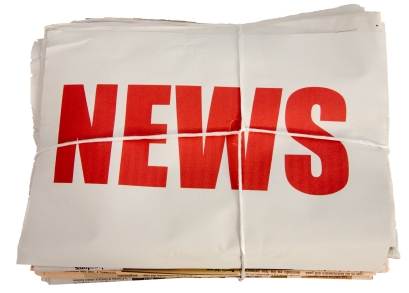 It was a vigorous back and forth at the Oct. 25 City Advertising and Promotion Commission workshop. Since it was a workshop, commissioners made no decisions, yet spent two hours strategizing about festivals and pushing numbers in the proposed budget here and there and back again in preparation for 2018.
One discussion focused on the May Festival of the Arts. Sandy Martin, representing the Arts Council, said this year's event generated more than $1 million in public relations value for the city. Her goal next year is to create more of an "artmosphere" right from the beginning. Though the plans are tentative, she hopes to stage a street festival environment with hired buskers and jugglers at stations around town as a way to get visitors moving around downtown on the first weekend.
CAPC Events Coordinator Andy Green said his idea was to recruit the best buskers from all corners of the country and scatter them around downtown. The performers would rotate from station to station so visitors who took up residency on a bench in Basin Park, for example, would see different performers over a period of time, or they could mosey up the street to see what else was happening. Schedules could be posted at the various stations so visitors would know where to see performances.
Martin said each week might have a different art theme (not yet determined) from pop to abstract to surreal, accompanied by costume contests which visitors could participate in to make the event more interactive.
Martin asked the CAPC to set aside $25,000 in support of the month-long event. She said artists would submit proposals to the Arts Council for support for their projects similar to this year.
Festivals and such
Green's very preliminary budget for putting on festivals and bringing events to the Auditorium was $217,000. He explained that although the Blues Weekend would be held primarily at Turpentine Creek Wildlife Reserve and produced by former commissioner Charles Ragsdell, the CAPC would stage blues music in Basin Park in conjunction with Ragsdell, just as other venues in town would promote their own attractions during that weekend.
Green said he intends to move the Bluegrass Festival back to August and possibly scatter events around town at different venues. This would allow the possibility of partnering with the Transit Department to move folks from venue to venue on the trolleys.
His goal for the Folk Festival? "Reinvent it," Green declared. He said he needs a full year of working on it to leverage it better and pull in the best entertainers the budget will allow.
He said Jazz Eureka might be successful if there were small events at various venues simultaneously. In his experience, jazz fans prefer smaller, more intimate settings. This strategy has worked in other cities.
Chair Susan Harman asked for something during December beyond the first weekend, and commissioner Carol Wright said she has seen performers dressed in Dickens-era costumes perform in street settings and in shops to great success.
Green asked for $35,000 for the Music in the Park series for acts on the third Saturdays (with exceptions) from April through October.
He also mentioned the burgeoning relationship with producer Jon Walker who promotes events at the Farm outside Eureka Springs. Green said 300 people rode Eureka Springs trolleys to the Farm and back to town during the recent Hillberry Festival, and Walker has been supportive of maintaining the partnership with the CAPC.
Green mentioned he is interested in bringing in good Irish music during March, and there is the prospect of attracting some of the performers from the popular Irish music festival in Dallas.
Commissioner Dustin Duling told commissioners he wanted to see more support from the city for the Food and Wine Festival during the third week of November. He said local restaurants have been carrying the load in putting on the popular event, but someone needs to organize it better to make it even more successful. He observed a visitor would have to stay here a week at least to eat at all the good restaurants.
Executive Director Mike Maloney commented upgrading support for the Food and Wine Festival could make November a very productive month for attracting visitors with Diversity Weekend followed by the Folk Festival which would then be followed by the Food and Wine Festival which would lead into the holidays. Green said if he had a budget for it, he could develop a plan restaurants would get excited about.
Commissioner Carol Wright mentioned they could arrange a cooperative event among participating venues involving the trolleys conveying customers from site to site so they would not have to drive and re-park after sampling wines.
Movie night in Eureka
Harman asked whether the city had a projector good enough to show movies regularly as a way to better use the Auditorium. Martin replied the Arts Council had procured one, which was housed in the Auditorium, so equipment was not the hang-up. The problem was the cost of movies that would draw a crowd. She said the idea had been tried and retried but had never proved successful for long.
Main Street Eureka Springs board member Damon Henke mentioned the "Bad Movie Night" experiment by promoter Jeff Danos had been moderately successful for a while, and others noted classic movies were shown in the past but after a point also drew smaller audiences. Wright commented if someone could establish an interesting movie series, she would not hesitate to buy a season-long subscription, and others might also.
Finance Director Rick Bright reminded the group showing movies in the Auditorium would always involve the extra cost of heating or cooling the facility.
Duling had a solution: "Get a sponsor."
Numbers
Harman noticed the proposed budget, which was in its early draft stage, seemed to be based on projections for 2017 which she claimed the CAPC has not achieved. She asked Maloney if he expected collections to be higher in 2018.
Maloney replied collections are on track to reach $1.45 million this year, which was the original target. He added Rogers, Springdale and Fayetteville were experiencing positive growth this year, so "the money is here in northwest Arkansas. It's a matter of how we pull it in." Bright pointed out collections are actually $5000 ahead of projections with October collections, usually the best month of the year, still to come.
Harman returned to her point they needed to decide on their projections for 2018 so they know what pool of money to pull from for various endeavors. Commissioner David Mitchell said he was comfortable depending on the 2017 projection of $1.45 million again, but staff must definitely watch expenses.
Maloney noted staff has controlled spending this year, and suggested the commission start with the same $1.45 million expectation for next year and adjust mid-year if necessary.
With that goal in mind, much number crunching ensued. With heads down and pencils scribbling, commissioners assiduously moved numbers from one place in the proposed budget to another, recalculated totals and diligently repeated the exercise until they had done as much as they could at this early point in the process.
Next regular meeting will be Wednesday, Nov. 8, at 6 p.m., in the Auditorium lobby.