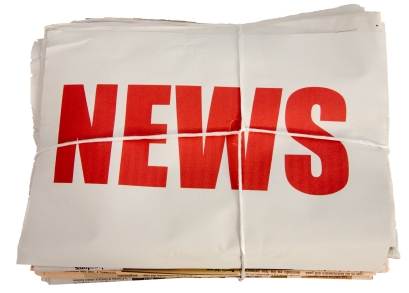 The Hospital Commission convened a special meeting Feb. 1 with architect Tom Johnson and Diane Adler, director of Planning and project manager for Bates and Associates, to create a collective vision of what features stakeholders want in a renovated Eureka Springs Hospital. About 20 citizens attended.
"We'll get you a good hospital," Johnson said, "and we're ready to get started."
Johnson and Adler alternated explaining what they intend to do with the opinions, suggestions and particulars they gleaned from the meeting. Adler said they would distinguish the "must haves" from the "nice to haves" as they prepare preliminary designs.
She said the scope of the project would be divided into three work efforts. The first, beginning with that meeting, would be to define the project which meant identifying stakeholders, establishing goals and, among other aspects, looking at what services to add and where the hospital should grow. The second work effort would be to analyze the data and begin designing how to best use the space to accomplish the goals. Third would be developing the details of the design development.
Johnson explained there were requirements for Critical Access Hospitals they must include in the plan which come from the Centers for Medicare and Medicaid Services, the State of Arkansas, and the Facility Guidelines Institute. These requirements include maximum number of beds, staffing requirements, stipulations for diagnostic and treatment areas, and other necessities.
He showed an overhead photo of the property highlighting expansion possibilities, noting that the main entrance has limited parking nearby, so that could be improved in their design, as well as opening up the helipad area.
Adler then set up two easels, one with a poster listing "non-negotiables" and the other, "nice to haves." Each poster was divided into sections for operations, facilities and services. She asked those present to place Post-it notes with comments in the appropriate columns on the posters, and soon enough the posters were sprinkled with colored notes.
Commissioners also noted the public can offer suggestions via a survey by going to the city website, clicking on the Latest News tab which leads to a link to a quick survey.
Adler asked the citizens present to comment, and Jacqueline Wolven spoke first. She said three members of her family had to avail themselves of the services at ESH, and she was "forever grateful" for the care they received. She wanted ESH to have "really stellar urgent care" and pointed out that women must travel to Fayetteville or Rogers for ob-gyn services.
Diane Murphy said in her experience as a Realtor, prospective homebuyers ask about medical care in Eureka Springs, and she tells them the services at ESH "have been incredible, but the facility is very, very sad." She contended a renovated and up-to-date facility would be "an amazing selling point."
Faith Cleveland works with a geriatric population at Peachtree Village, and said this area has many elderly residents who have difficulty with the long drive for medical care. She wanted a renovated ESH to consider this need.
Mayor Butch Berry stated he was born at ESH as was his stepdaughter. He reiterated that women's care is very important because locals have to drive to Rogers. He added it would also be important to add colonoscopies to the list of services performed locally.
Peter Savoy, CEO of ESH, explained Critical Access Hospitals were designed to save lives. They must have emergency rooms staffed and ready at all times. They provide emergency care, and acute care patients may remain up to 96 hours before they must be transferred to another facility. There is less of a limitation on swing bed services – designed for geriatric patients – as long as certain criteria are met, so swing bed services are billable to Medicare.
Savoy said ESH can recoup only 101 percent of the Medicare portion of the year-end cost report. The one percent profit allows ESH to purchase new equipment or give raises to staff. Delivering babies, ob-gyn services and many other services needed in a community are not billable to Medicare, so adding those to the year-end cost report would only dilute the profit ESH can receive.
Adler said the next steps would be to develop a structure for effective communication between the commission, the city, and her team and develop a schedule.