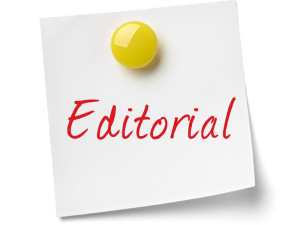 If we don't understand how bad things are, there's no motivation to change them. For instance, when SWEPCO announced several years ago in the Legals section of the state paper (not local papers) that they planned to put miles and miles of enormous power lines across private land, people shrugged. When they realized what it really meant, they threw a fit. "We might lose our land, but we won't tolerate its violation," was a commonly held thread of thought.
None of those who banded together to fight SWEPCO was a paid, or really, even an experienced, activist. They were librarians, poker players, scientists, journalists, farmers, pharmacists, artists – active people but not activists.
The population of Carroll County was made up in large part of ordinary people trying to have enough money and pretty views to enjoy the dementia of our golden years without 345,000-volt electric lines anchored into caves and other air spaces to support 150 ft. tall towers susceptible to tornadoes, earthquakes and other calamities that would have included 150 ft. rights-of-way maintained by regular herbicide spraying.
Our sentences got that long because we were nervous and not sure what to do, so we talked a lot, mostly using our hands.
None of us had ever seen such colossal lines that would stretch from Oklahoma to Heaven. SWEPCO was all about telling us to relax, there were six alternative routes and our lives would be minimally impacted. "And the Arkansas Public Service Commission gave approval, so don't waste your time fighting," they said.
It took activism from those who were not normally activists. It took a hive of people turning into a sea of people who publicly stood before the judge and told her how this monstrosity would affect their lives. Hundreds of people crammed into an Inn of the Ozarks ballroom, and hundreds more who couldn't get off work wrote letters pleading with the judge to not allow a giant utility to take control of their land, view, lifestyle, spirit.
Et cetera.
Soon the American Institute of Architects, the Walmart Real Estate Business Trust, Bentonville, Cave Springs, Springdale, Garfield and Gateway all filed to intervene in the case. They added money and prestige and connections to the earnestness and intensity of people who were genuinely worried and obviously ready to do something about it.
It meant paying close attention. It was scary, out of control corporate power doing whatever it wanted to people, not for people. Political, religious, sexual, economic, age, and any other barrier you can think of became insignificant as people joined with others who had a common goal – don't let this power line prevail. And the people won.
What we really want is a quality of life that we might have to fight for, but can achieve. We don't want bigger, louder, angrier anything, no matter how much money it means. We are a small, insignificant county in a small, insignificant state, in an upstart of a nation. But we can leave a legacy of happiness if we can manage to keep away from greed and rage.
It isn't easy. We have a head of state in this country who is causing normally laid back people to swing their arms in despair and fury. Even those who support him seem to be more enraged than they used to be. But name calling and wringing hands in worry isn't a solution. Calling the President of the United States an idiot, liar, bully, misogynist, and all those other names we hear day after day isn't going to change or convert those who hate us, including our own president.
But action will. Transcending our differences in order to find common ground, letting go of the bulbous gluttony that has become an earmark of our country, and being aware of how well we do when we have to get up out of the chair and defy corruption serves us well. We prevented SWEPCO from ruining our lives. We did it with logic and tenacity. We can clearly stop idiot lying bullies from hijacking our lives and freedoms, and we won't have to fire a shot. Still.
What else have we got to do?
Mary Pat Boian