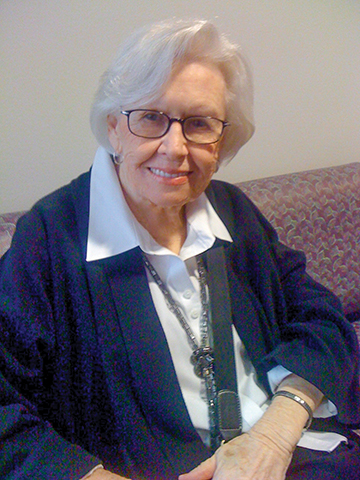 She taught us everything except how to live without her
It is with profound sadness that we share the passing of our loving, beautiful mother at age 86.
A celebration of her life will be on Nov. 21, 2017 at 10 a.m., in Redbud Hall, Fort Worth Botanical Gardens, Fort Worth, Texas.
Alvina was born to Tee and Annie Smith, near Era, Texas. With many close cousins, she grew up in a world of unconditional love and laughter, which she continued to promote throughout her life.
At 21, she moved to Fort Worth, beginning her career as a corporate secretary. She worked for the Fort Worth National Bank for many years, and retired from Ken Davis Industries.
In 1952, she married Buddy Techmeyer, a young man on leave from the Navy and beginning the process of becoming a pilot for Braniff Airways.
Throughout years of ups and downs, they raised three children together. Buddy passed away in 1990, but she often joked that someday, she would join him up in the "Big House," to continue the arguing. Her terrific sense of humor and devotion to family were just a few of her outstanding qualities.
She leaves behind her children, Diane Goodwin and husband, Harper; Rod Techmeyer and wife, Terri; Mark Techmeyer and wife, Anjanette.
Grandchildren, Terra Techmeyer, Erica Liberati and husband, Tom, Benjamin Techmeyer, Amber Sterling, Callie Tayman and Emily Tayman.
Great grandchildren, Carter and Katie Underwood, Taylor Techmeyer, Tiffany Galttana, and Tatum Carlton.
So many very special cousins, friends and loved ones have been, and will continue to be, our strong circle of love.
Words of condolence may be sent to the Techmeyer Families in care of: 3437 W. 7th Street #251, Fort Worth, TX 76107
Online condolences may be sent to the family at nelsonfuneral.com. © Nelson Funeral Service, Inc. 2017