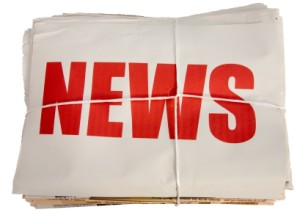 The Buffalo River Watershed Alliance (BRWA) landed a victory last week when the Arkansas Department of Environmental Quality denied an application from C&H Hog Farms, near Mt. Judea in Newton County, for a new operating permit. Two days later the Arkansas Pollution Control and Ecology Commission issued a stay on the ADEQ ruling that allows the hog operation to continue during an appeal, said BRWA President Gordon Watkins.
"On January 10, 2018, the ADEQ issued its long-awaited decision denying the C&H Hog Farms application for a new Regulation 5 No-Discharge permit," Watkins said. "For five years, BRWA has claimed that C&H did not meet the specific requirements for a permit, particularly as regards its sensitive location on karst terrain near the Buffalo National River, and we commend ADEQ for reaching the same conclusion."
Watkins said state regulations for confined animal feeding operations (CAFOs) require that the applicant comply with specific guidance documents which specify that geological, geotechnical, groundwater, soils, structural, and other testing be conducted to assure the site is appropriate and protective of natural resources, including state waters. If not, regulations require that alternate sites be considered. He said BRWA has long contended that the required testing was never conducted, that the C&H site was inappropriate, and a permit should never have been issued in this environmentally sensitive location.
"We are pleased that ADEQ now agrees," Watkins said.
The issue of how waste from the operation, allowed to have up to 6,503 swine on site, could harm the Buffalo National River has attracted widespread public concern with ADEQ receiving about 20,000 comments.
Watkins said while the hog factory can continue operating during the appeal, which could take months or even years, they feel confident that the case has been made that the hog factory will eventually be closed or relocated.
"We are disappointed they are going to be allowed to continuing spreading waste damaging the ecosystem, but we are glad we will have the opportunity to make arguments before a judge and we are confident that C&H will be ordered to close," Watkins said. "We think we have a huge victory and that it will be upheld on appeal. We don't have any reason to believe their appeal will be successful, but we are not taking that for granted and will argue vigorously for permit denial. We also contend ADEQ should have made the same decision in 2012. That is an important point we will continue to make. We will intervene on the same side as ADEQ arguing the permit should be denied."
The Arkansas Farm Bureau said that the decision by the ADEQ to deny C&H Hog Farm's Reg. 5 application for insufficient information is decidedly unfair. The Farm Bureau said this is an ominous sign, in fact, and an example of how government can function to the detriment of a citizen, private property owner and small business.
"If this farm can't be permitted, it's likely no farm in Arkansas can meet Reg. 5 requirements," Steve Eddington, vice president of public relations for Arkansas Farm Bureau, said. "This farm has been through more environmental scrutiny than any other property in our state – without a single citation for violation. Yet, their permit is apparently being denied on a technicality, for what are apparently politically expedient, non-merits-based reasons and not on matters of science. No matter one's position on the merits of the C&H application, every private property owner and every business should care about how this was handled by ADEQ because it diminishes faith in our government."
Eddington said all the owners of C&H Hog Farms have ever asked is to be treated fairly by ADEQ. He said they have complied with every request.
"They have not polluted. They are model farmers," Eddington said. "This is exactly why we have fought so hard for meaningful right-to-farm laws. The Arkansas Farm Bureau believes these farmers, and all property owners, should be able to use their land in compliance with the law."
The appeal hearing Jan. 17 included a discussion of a closure plan.
"It is heartening to know the commission is thinking in that direction," Watkins said. "I think that was overdue. With about 6,500 live animals on site, you can't just close the doors and move away. There are more than two million gallons of waste in the ponds. That all has to be properly dealt with and it's going to take time to do that. We think a closure plan should be developed as soon as possible."
            Watkins also said in fairness to C&H, by receiving a permit in 2012, the owners were led to believe by ADEQ that they were doing everything necessary to continue operations.
"C&H was led to believe it had done everything right and had provided the right documents and, in fact, they had not," Watkins said. "Now they are faced with the unprecedented situation of having to close down operations. They have options to appeal to the state for financial redress, we believe. We are sympathetic that they have reportedly tried to do the right thing. It is just not the right place for this kind of operation. We believe JBS, the international meat company which purchases the hogs from C&H, has some role to play in orderly shutdown and making sure C&H is properly compensated for any damages they incur."
Currently there is a temporary moratorium on new CAFOs in the Buffalo National River Watershed. BRWA is urging the ADEQ to take immediate steps to implement a permanent moratorium on any new permits for swine CAFOs in the Buffalo National River watershed.
"C&H claims to be the most closely monitored CAFO in the state, if not the nation," Watkins said. "If so, and this operation does not qualify for a permit, none will. So why continue a temporary moratorium? The time is now, to provide the Buffalo National River with the permanent protection it deserves."