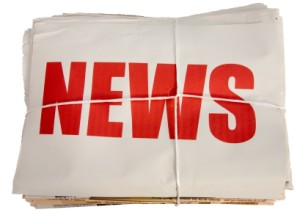 A case by the U.S. Department of Justice (DOJ) against Allegiance Health Management (AHM) alleging false Medicare billing for psychotherapy services is expected to get underway later this month in the U.S. District Court, Eastern District of Arkansas.
AHM, a private company based in Shreveport, La., operates Eureka Springs Hospital as well as other hospitals in Arkansas, and Louisiana, Texas, Oklahoma, North Carolina, Mississippi and Georgia. On its website, the company describes itself as "leaders in the specialty medical fields of inpatient geriatric psychiatric units, intensive outpatient psychiatric services, critical access and long-term acute care hospitals."
In May 2015, hospitals agreed to pay $15.69 million to resolve False Claims Act allegations involving medically unnecessary psychotherapy services provided through AHM. The related Justice Department case against AHM is ongoing, said Chris Givens, assistant U.S. Attorney and public information officer for the Eastern District of Arkansas.
"The hospitals paid the fines, not Allegiance Health," Givens said. "The case against Allegiance Health Management hasn't been resolved. There was a 90-day stay in the case issued January 9. It is due to be heard in April."
In May 2015 the DOJ said 16 separate hospitals and their respective corporate parents agreed to collectively pay $15.69 million to resolve False Claims Act allegations that the providers sought and received reimbursement from Medicare for services that were not medically reasonable or necessary.
Although Allegiance operates a similar outpatient psychiatric program called "Inspirations" in Eureka Springs, ESH was not among the 16 hospitals that paid fines to the DOJ. Currently Allegiance Health Management has said it is interested in managing ESH long term if the city is willing to consider borrowing about $6 to $8 million to tear down and rebuild part of the ESH. The proposal has met with favor with some hospital commissioners and city council members who had said AHM has done a good job managing the ESH for the past 10 years.
When Allegiance Health Management first got a contract to manage ESH in 2007, it promised a build a new hospital. Preliminary plans were drawn for a 50,000 sq. ft. facility, but further discussions bore no fruit. CEO Rock Bordelon told ESH commissioners he was in a position to buy land for a new facility since Allegiance was focusing more on acute care facilities and letting go of specialty hospitals, such as psychiatric facilities. But after years of uncertainty, Allegiance disclosed recently it was no longer considering building a new hospital.
Regarding the DOJ case involving Allegiance, Givens said most of the proceedings in the case, all but 12 of about 100 documents in the case, have been sealed and are not a matter of public record. That is common in federal cases involving whistleblowers.
In announcing the settlement with the hospitals, Principal Deputy Assistant Attorney General Benjamin C. Mizer of the Justice Department's Civil Division said hospitals that participate in the Medicare program must ensure that the services they provide and bill for are based on the medical needs of patients rather than the desire to maximize profits.
"The Department of Justice is committed to ensuring that those who seek to abuse the Medicare program will be held accountable for their actions," Miser said.
The Justice Department said the case concerns claims to Medicare for Intensive Outpatient Psychotherapy (IOP) services.
"These settlements resolve allegations that, beginning as early as 2005 and in some cases continuing into 2013, the hospitals knowingly submitted claims for IOP services that did not qualify for Medicare reimbursement because: the patient's condition did not qualify for IOP; the patient's treatments were not provided pursuant to an individualized treatment plan designed to help the patient address specific mental health needs and reach achievable goals; the patient's progress was not being adequately tracked or documented; the patient received an inappropriate level of treatment; and/or the therapy provided was primarily recreational or diversional in nature, and not therapeutic," states a press release from the DOJ. "The IOP services in question were typically performed on the providers' behalf by Allegiance Health Management (Allegiance), a post-acute healthcare management company based in Shreveport, Louisiana, but billed to Medicare by the providers."
"Our agency is dedicated to investigating health care fraud schemes such as this, which divert scarce taxpayer funds meant to provide for legitimate patient care, including services for the often underserved mentally ill population," said Special Agent in Charge Mike Fields of U.S. Department of Health and Human Services-Office of Inspector General.
The DOJ said allegations resolved by the settlements arose from a lawsuit filed under the False Claims Act.
"The act allows private individuals known as "relators" to sue on behalf of the United States and to share in the proceeds of any settlement or judgment that may result," the DOJ said. "The relator in this case will receive $2,667,300."
In some similar cases, hospital management companies are required to be audited after being found guilty of false billing. These are called corporate integrity agreements. Givens said that it hasn't been determined if Allegiance would be required to enter into a corporate integrity agreement.
Mark Friedman wrote an article for Arkansas Business, "Allegiance Health Faces Lawsuits, Tax Liens" in October 2015. In the article Friedman identifies the "relator" in the case as Ryan Ladner, who was represented by attorney Cliff Johnson of Jackson.
"We certainly believe, based on the information available to us, that [Allegiance] was part of a far-reaching scheme to get money from Medicare that never should have been paid," Johnson said in the Arkansas Business article, "a scheme that involved dozens of hospitals from several states, including Arkansas."
Johnson said Ladner had no healthcare background prior to being hired as director of intensive outpatient psychotherapy program, but quickly realized there was a real problem with billing for services that didn't qualify for Medicare reimbursements.
Friedman's article also detailed the Internal Revenue Service's federal tax liens against the North Metro Medical Center for not paying a total of $1.8 million in payroll taxes in 2014 and the City of Pocahontas firing Allegiance Health Management in 2008 after less than a year of managing the city's Five Rivers Medical Center and problems with unpaid bills.
"Lawsuits filed in Arkansas suggest the company has a track record of unpaid bills and questions about its management," Friedman wrote. "Allegiance's biggest headache, though, stems from the allegations in the whistleblower lawsuit."
Allegiance Health Management did not respond to numerous requests, including to its legal department, for comment. Allegiance has denied allegations of wrongdoing in other published reports.