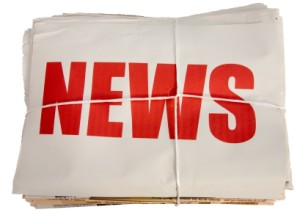 Eureka Springs High School will offer an agriculture education curriculum for the first time this school year, with teacher Jason Macafee coming to Eureka Springs after 14 years as a research specialist in agriculture. Before his research work, he earned a BA and an MA in Horticulture from the University of Arkansas.
Macafee said when he began applying for a teaching position, the first place he applied was Eureka Springs. Reason? "Because it's Eureka Springs," he said. He described teaching agriculture in Eureka Springs as "something exciting in a fun town."
Right away, Macafee established a chapter of the National Future Farmers of America organization for the high school. He called FAA "a student leadership organization in agriculture education," and emphasized FAA helps students prepare for careers in biology, chemistry, marketing, communications, natural resources, forestry and other specialties in addition to farming.
He emphasized three components of the agriculture curriculum: classroom and laboratory instruction, leadership (possibly through FFA), and Supervised Agriculture Experience. Though there are many pathways available in agriculture, his classes at first will focus on plant systems. Maybe down the road the program will expand to include animal science and natural resources, but not yet.
Macafee said under the plant systems pathway, he and students would explore plant science, nursery and landscaping, and fruit and vegetable production. He intends for the new greenhouse at the high school to tie different aspects of plant science together.
Projects expected in the greenhouse include bedding plants, ornamentals and vegetables. He emphasized he does not want to compete with local growers at the farmers' market, for example, but instead grow plants no one else is growing.
He said the greenhouse will be high-tech, including hydroponics whereby shallow streams of nutrients flow toward islands of salad greens, for example, for the school cafeteria.
Macafee said a greenhouse and an agriculture curriculum opens up all sorts of opportunities for schools to work with the community, and he's looking for the community to present him with ideas. He hopes, for example, students can connect with the Community Center when its greenhouse is completed as a way to learn about community engagement.
Macafee said that starting this year, the entire pre-high school 8th grade would take Introduction to World Agriculture for a half term. He anticipates students following an agriculture curriculum through high school will add classes at the Skills Shop and the East Lab as electives.